Services
Commercial Services
Complete maintenance services & programs for large and small commercial buildings.
Preventative Maintenance Plans
HVAC Maintenance Contracts

Energy Management & Control Systems
Filter/Belt Changes & Coil Cleaning

Tenant Request & Day Porter Services
Tenant Repair, Lighting & Remodel Request
Mechanical, Fire Systems & Emergency Systems
Residential Services
Proper maintenance will extend the life of your home. MR Maintenance provides quality maintenance services for homeowners in the Portland area.
Preventative Maintenance Plans

Windows & Doors
Sidewalks & Driveways
Driveways, Roof Treatments & Caulking
Crawl Space

Building Audit
Furnace/Air Conditioner (belts, filter & coil cleaning)
Decking & Fencing
Painting (Interior/Exterior)
Pressure Washing
Remodeling & Repairs

Framing & Dry Rot Repairs
House Repairs
Maintenance Tips & Advice
Need tips and advice on maintaining your home? Advice that is specific to Portland, Oregon? Click the topics below for information on extending the life and reducing the long term costs of maintaining your home.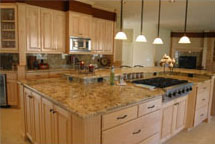 Protect Your Home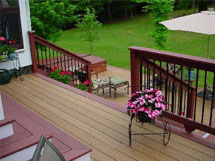 How often should your home be inspected?
The vast majority of homes never see a home inspector unless they are being sold. While our recommendations may not be pertinent to other parts of the country, certainly in the Pacific Northwest (especially if you have a crawl space) you should have your home professionally inspected on a regular basis, preferably once a year.
Recommended Maintenance Schedule
Although we recommend an annual inspection, a schedule of Spring and Fall maintenance is best. A Spring and Fall schedule prepares your home for the change in seasons:
close vents
check roof for loose nails, broken shingles, or weak areas
caulk any broken areas around windows, doors, and siding
service HVAC
clean interior refrigerator coil
clean bath fans
check for plumbing leaks
inspect crawl space