Testimonials
If this were my house…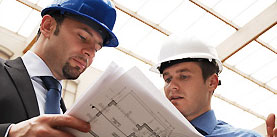 We approach building maintenance with the same benchmark as our clients, "If this were my home, what would I do?" We use the materials and methods we would use in our own homes and expect the work we do to greatly extend the life of your home or commercial building.
Mr. Maintenance has been handling our building maintenance for years. We have a concrete block building. We had a leak no one else seem to know how to fix. We hired Mr. Maintenance and the problem has been solved. We are thrilled, no more leak, no more water damage and no more insurance claims.

Mr. Maintenance handles all of our building maintenance, inspecting the roof, cleaning the gutters and maintaining the furnaces in prime condition. They keep a routine maintenance schedule, get us the best prices on the materials for our building and charge a very reasonable fee. I do not have to worry about getting furnace filters changed in a timely manner or remembering to get the gutters cleaned — I don't have to think about building maintenance and am free to run my business.
Jan Rowe
Clackamas, Oregon
Mr. Maintenance has done or overseen many maintenance projects in our church over the last several years. We have always been pleased with the results of their work and oversight. We highly recommend this company. They have taken care of us very well.
Jim Thwing
Business Manager, Lake Bible Church
Lake Oswego, OR